Welcome to Ruhter Bison 2020
Bison Trivia
As we enter this new year and decade we are expanding our business to offer more education about our favorite large North American land mammal. We will continue to offer the highest quality bison meat products. But now you can also learn some fun and interesting facts about our national mammal
.
Bison Trivia #1 Bison in Winter
​Bison are built for the cold:
1) Bison can lower their metabolism by 12 - 35% so they do not need as much forage.
2)Bison can withstand temps of 40 below and wind speeds of 50 mph by turning their heads into the wind.
3) Bison use their massive head as a plow to clear snow up to 4 ft deep to find food.
4) Bison hair is 4x's as dense as Hereford cattle hair. Snow doesn't melt on their back.
5) Bison create "highways" in the snow for other wildlife.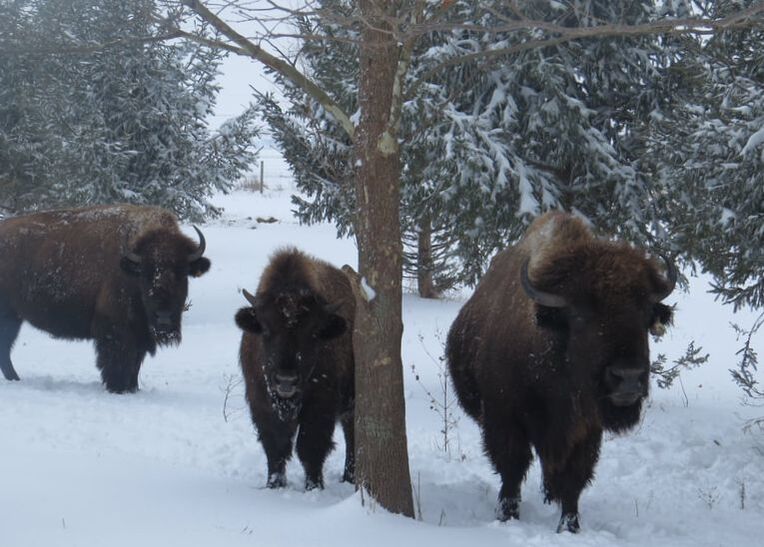 ---
---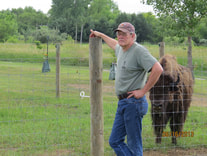 Ruhter Bison is a family-owned small business in East-Central Illinois, serving the greater Champaign-Urbana area with the best bison (sometimes called buffalo) meat in town.
Our bison are grass-fed, pastured, hormone-free, antibiotic-free, sustainably grown, happy bison. When processed, they become some of the tastiest, healthiest
red meat available. All meat is USDA and/or Illinois inspected.
---
---
The benefits of bison: Good for You, the Environment, and the Bison!
(Click the pictures to read the accompanying articles)
---
Ruhter Bison has a new Facebook link.

Our Facebook page link has been updated. Go check us out: www.facebook.com/ruhterbisonIL Be sure to "Like" us and get all the latest Ruhter Bison info in your newsfeed!